cowirefoxterriers@gmail.com


Litters 2018

4 months girls available.
Crate and leash trained, shots to date, microchip dewormed, declaws removed, tails docked, health guarantee


I had to travel so these girls stayed home while gone


20180908_114741.mp4
18.3 MB
Miracle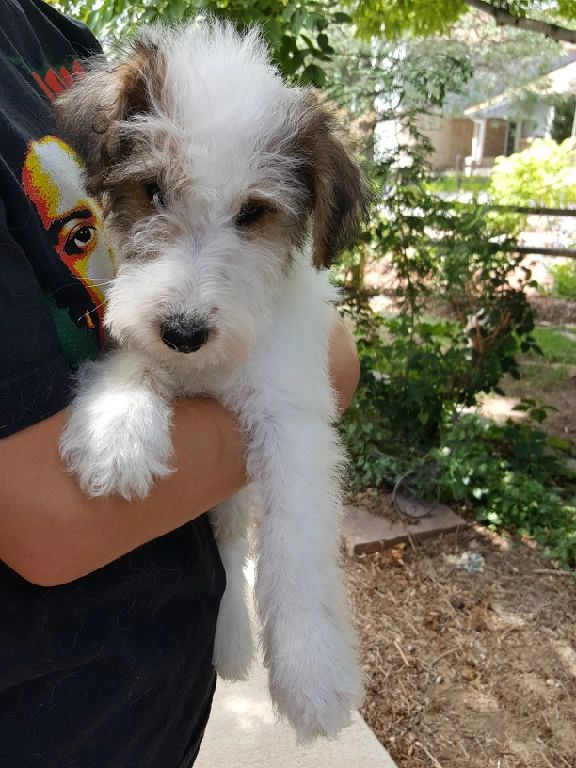 Email for info
Cowirefoxterriers@gmail.com
Please fill up the following questionnaire that will help me find the best fit for you, email them to Cowirefoxterriers@gmail.com


1. Where do you live, address, phone number?
2. Have you ever had a wire terrier or terrier before?
3. What makes you think you want a terrier?
4. Do you have a securely fenced yard because terriers are escape artists?
5. Do you have other pets? What kinds? What sexes?
6. Do you have children? What ages?
7. Will the puppy be an inside dog or an outside dog?
8. How long will the WFT be left alone while members of the family are at work/school??
9. Your age group?
-----------------------------------------------------------------


2018 April Litter

Dam Ginger - Abbie's and Milo's daughter


Sire Luca - I brought from Italy last Summer,


from our friends at Rio d'Ottawa


Luca as a puppy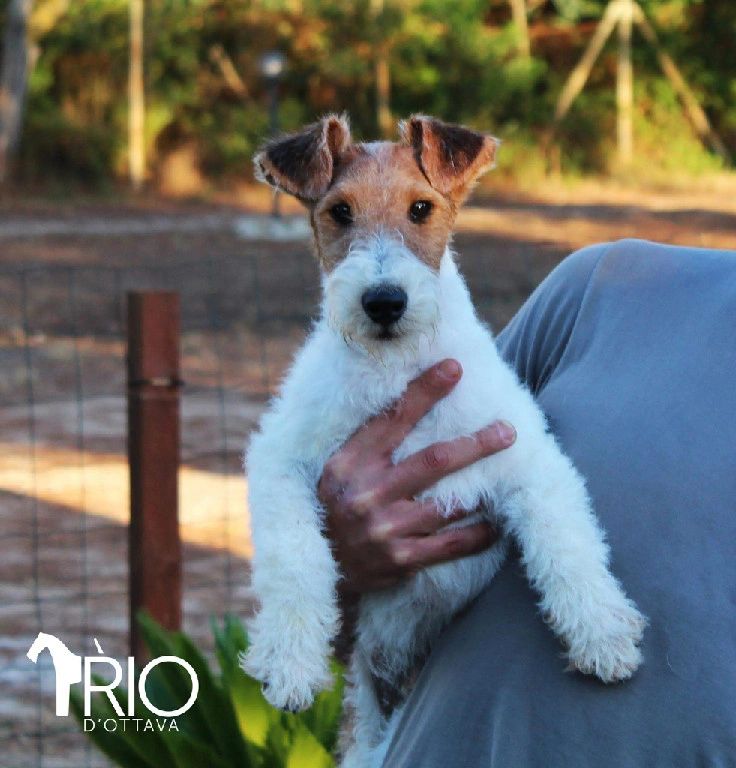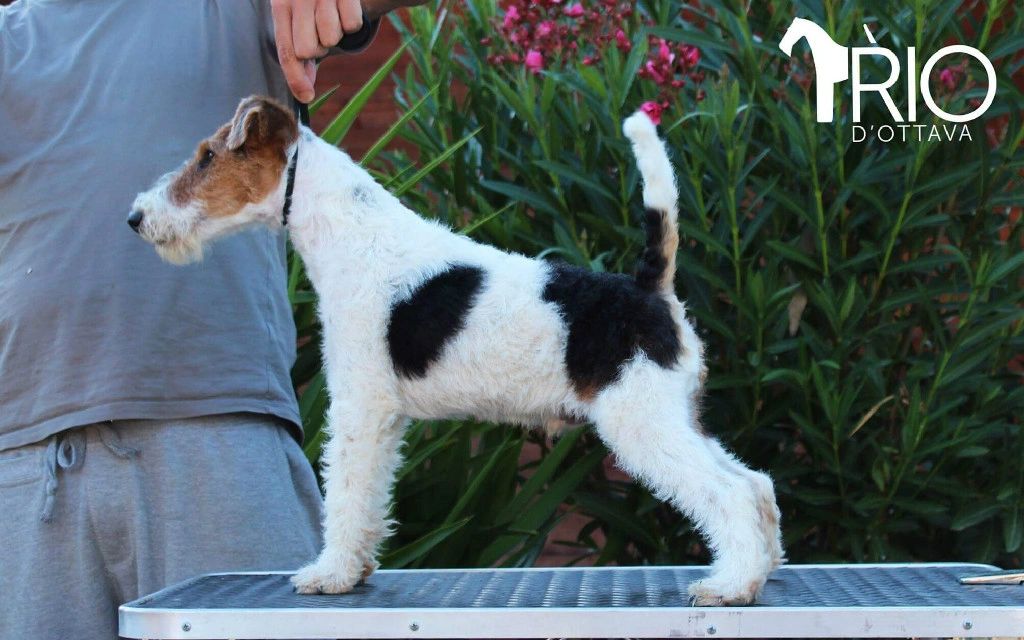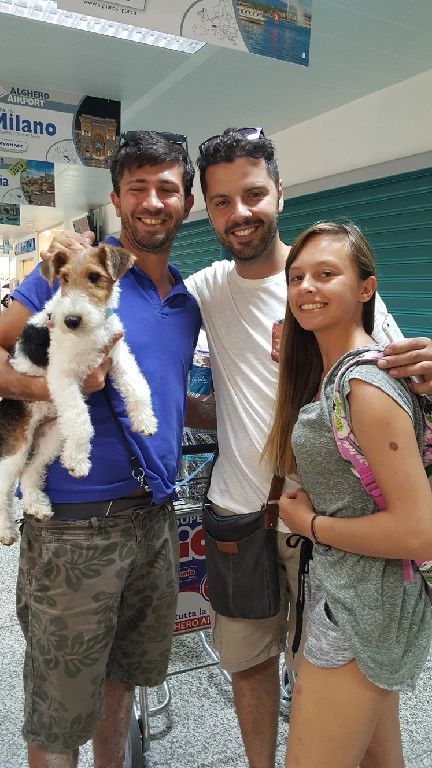 Ginger as a puppy


6/23/18 Cookie and Mom Ginger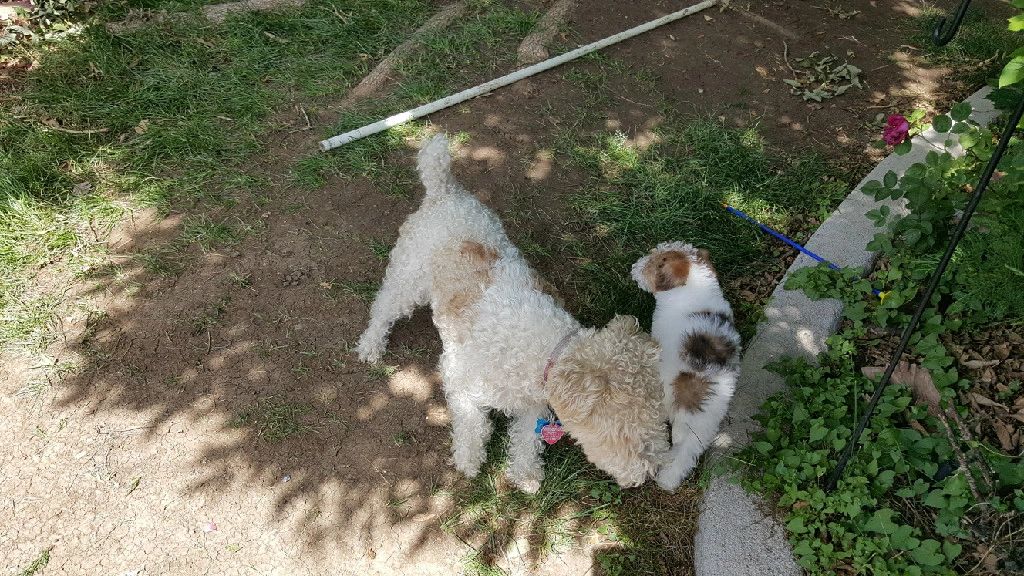 Available Izzy in middle



Available Izzy middle


Izzy in front


Female 1 - Izzy at 9 weeks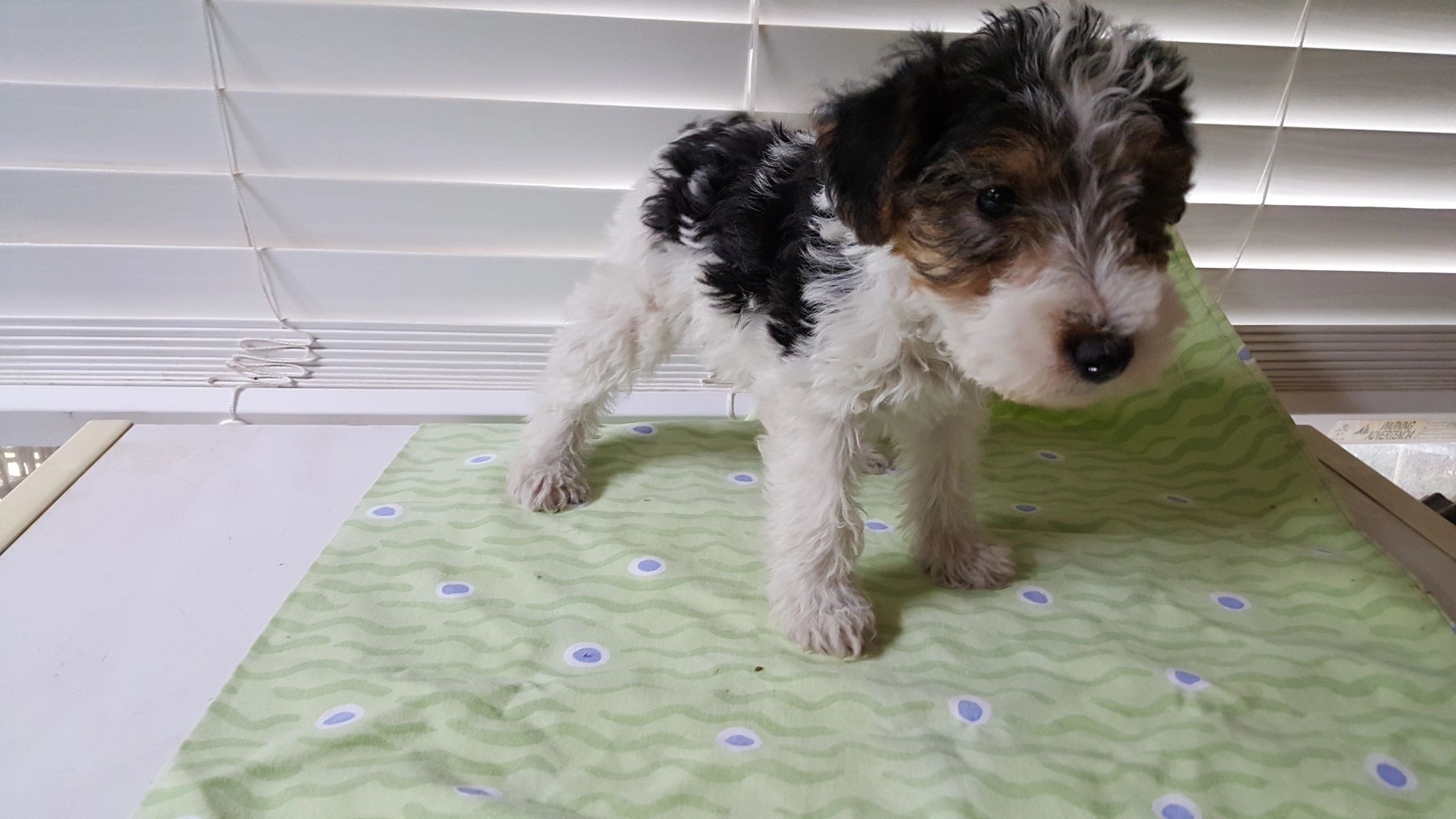 Misty and Milo's litter


8 Weeks Jimmy stays in Denver!!
--------------------------------

AKC Limited Registration
Health Guarantee
Microchip
Medical Record
Tails docked, & dew claws removed as standard.

Pedigree's of Parents and Past Litters available via e-mail.


Puppies leave with age appropriate vaccinations,, vet wellness exam, leash training, and house training as expected for their chronological age




PLEASE NOTE:

All Deposits are non-refundable or transferable...
no exceptions!



Put a

NON-REFUNDABLE

deposit down to hold your place in line for a pick of the litter! Deposit goes toward the full price of $2,000 - $2,500 at time to pick up. Moneys are non-refundable if you changed yuor mind on a puppy.


We will notify you when the next litter is born. You are required to make your selection prior to the pups turning 2 weeks of age and sometimes sooner if some puppies have been paid in full already.


There are no refunds on Moneys paid toward a puppy. Failure of the Buyer to complete purchase would subject Seller to lost opportunities to sell the Puppy to some other Buyer and retention of the Deposit is meant to compensate Seller for his possible loss. This deposit signifies the intent on the part of the Buyer to follow through with the Purchase of this Puppy.
If buyers decide not to complete purchase after or if puppy is over 6 weeks of age, they understand they are forfeiting their deposit.


Initial Health Guarantee

Although your puppy comes with a health certificate by our vet, you have a grace period of 7 days to schedule an appointment with your veterinarian for a puppy exam, the puppy is returnable if the veterinarian advises. Breeder is not responsible for any expenses incurred.

One Year Health Guarantee

Your puppy is guaranteed for (1) year from date of birth against any life threatening genetic or hereditary disease or defect.

Vaccinations

All puppies are current on vaccinations and worming, and will come with a written record for your veterinarian. Your puppy will require additional vaccinations to keep him/her healthy.

All replacements will require a written statement stating the defect from a licensed veterinarian. We understand the replacement puppy would never amend the tragedy of a loss and we need to be informed of the problem no matter how small before any action is taken.

Skin problems/allergies would not be considered for replacement, except in the extreme cases requiring euthanasia. I cannot guarantee size, color or ability to bred.
No medical expenses will be paid.

We will offer a replacement puppy at first available time, sex of the puppy will not be an issue. Replacement puppy would be over 8 weeks and less than 20 weeks of age. By purchasing and accepting the puppy you are agreeing to the terms/conditions written in this Health Guarantee.

If you are not able to care of your puppy or dog for any reason I will take it back and will do my best to find a new home for it to avoid the dog to end in a shelter.

Pet puppies are sold on spay neuter contract, only as pets.
AKC Registered with Limited Registration will be sent after we get the spay/neuter certificate from your veterinary.






















Miki just arrived to NY (2012)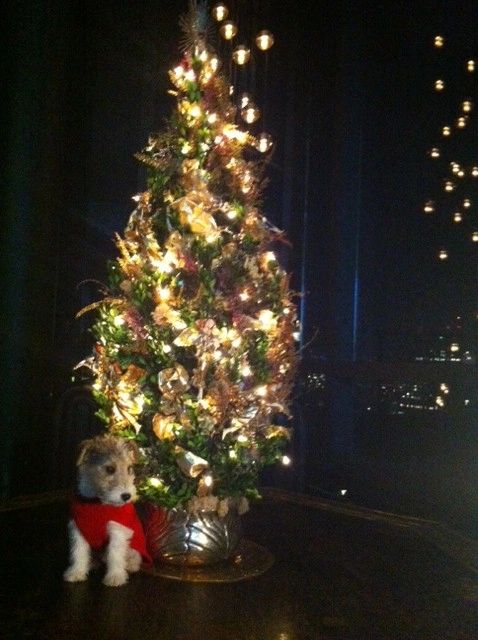 2013 A year later we are visiting